SK Hynix Gold P31 512Gb NVMe technical review
Posted on November 07, 2022 by Raymond Chen
How fast is the SK Hynix Gold P31 512Gb and other characteristics explore here.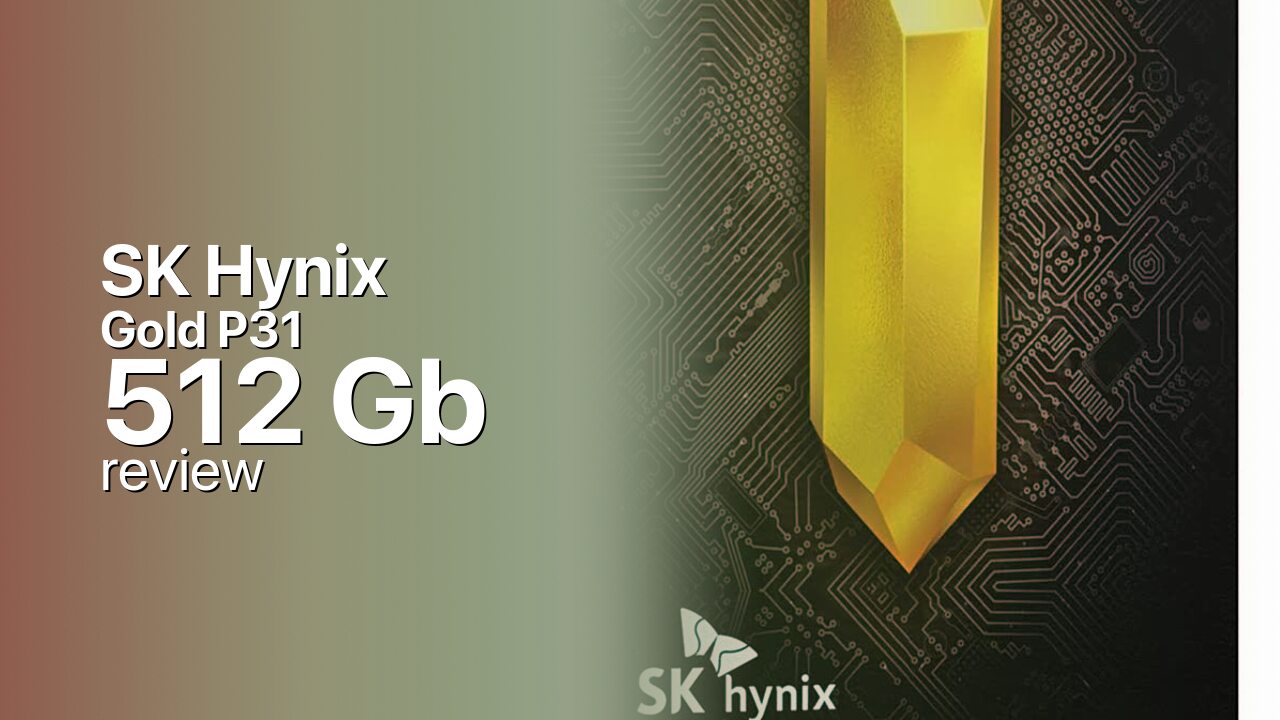 Gold P31 (512Gb) produced by SK Hynix works on SK Hynix controller. This storage has DRAM SK Hynix LPDDR4-4266 for mapping data, located on the drive. The Gold P31 comes equipped with SK Hynix 128L 3D TLC flash memory. This drive besides, available in 1 Tb capacity.
Performance and benchmarks
This NVMe works on PCIe M.2 3.0 x 4 bus with read speeds 3500 MB/s, and maximum write speeds 3200 Mbps. It also has input/output performance 570000 on reading and 600000 on writing operations.
Endurance and warranty
SK Hynix provide 5 years of warranty that limited by 750 TBW. The Gold P31 has 1.5 million hours MTBF.
Specs
| | |
| --- | --- |
| Category | Value |
| Capacity | 512 Gb |
| Interface | M.2 3.0 x 4 |
| Controller | SK Hynix |
| Memory type | SK Hynix 128L 3D TLC |
| DRAM | SK Hynix LPDDR4-4266 |
| Read speed (Mb/s) | 3500 |
| Write speed (Mb/s) | 3200 |
| Read IOPS | 570000 |
| Write IOPS | 600000 |
| Endurance (TBW) | 750 |
| MTBF (million hours) | 1.5 |
| Warranty (years) | 5 |
Conclusion
SK Hynix Gold P31 512Gb support previous bus standard that is undoubtedly slower than PCIe 4. The write speed is 3200 Mbps, that is faster than has most of rivals. The drive can write 750 TBW, that is pretty well in comparison with nearest rivals. On balance, SK Hynix Gold P31 512Gb is a well-balanced drive.
+ Pros
Excellent writing speed
Endurance
Buy this or similar SSD:
Video Review
SK Hynix Gold P31 NVMe SSD: More Hyjinx from Hynix?
FAQ
The SK Hynix Gold P31 has SK Hynix LPDDR4-4266. DRAM makes SSD work faster, but also more expensive.
The SK Hynix Gold P31 due to the low density of memory chips can last with no further heat sinks. Some motherboards or laptops from the factory has thermal pads below and above the storage to enhance productivity during times of heavy loads.
The Gold P31 512Gb has maximum write speed 3200 Mbps, sequential read speed 3500 Mbps. NVMe operate on SK Hynix controller and M.2 3.0 x 4 high-speed serial computer expansion bus standard. The NAND memory type is SK Hynix 128L 3D TLC.