Top 2 TB SSDs
Posted on March 06, 2023 by Raymond Chen
The 2 TB storage is the perfect solution for your PC, laptop, Mac or even PS5 in most cases. It's enough for the OS and installed software. What are the best SSDs with 2 terabyte capacity, learn from our article.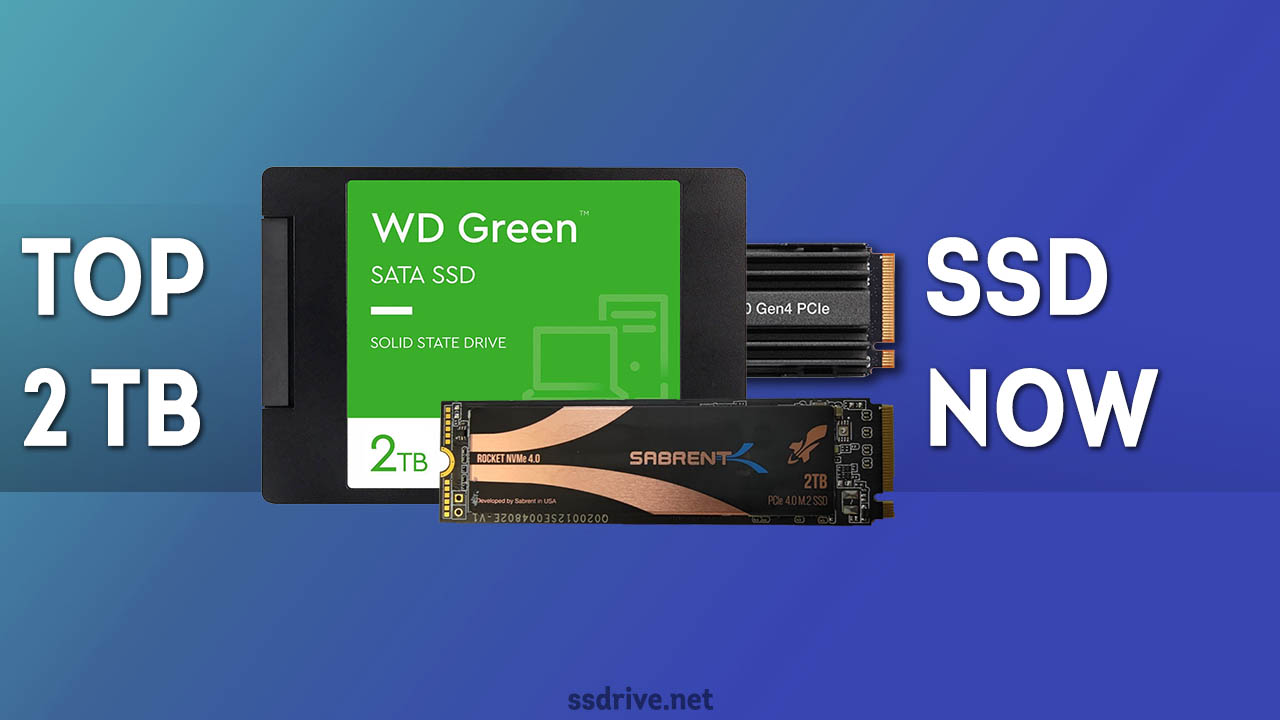 The two terabyte solid state drives are now in the mid-end price range. It is enough to have $100-150 to buy a new NVMe or SATA internal SSD. The price depends on the generation of the PCI expansion bus, memory type (TLC, QLC, MLC), maximum writing speed and of course brand. According to USA sales, the Western Digital and Samsung are the main competitors in this niche. But many young brands will be equal or even overtake them with good prices per GB.
To understand what is your best choice, start your research from the system. For example PlayStation 5 requires only solid state drives that work with PCIe 4.0x4 expansion and have reading speed more or equal to 5,500 Megabytes per second. If you try to upgrade your Macbook, start from the Apple website, where all proprietary models are listed. For Personal Computers, you must check the motherboard model, available expansion slots and CPU, to find what is the maximum speed supported. For example, the Asus Prime Z390-A has only PCIe 3.0x4 M.2 slots, and CPU installed on this schematic will not work faster than max supported speed 3.9 GB/sec.
The best selling models now are Samsung 980 Pro, 970 Evo plus and WD Black SN850X. The SN850X and 980Pro SSDs both use PCIe 4.0x4 and fit for PS5, modern motherboards and laptop simultaneously, that's why they are such a popular choice. But there are models that can knock his opponents to the ground: Seagate Firecuda 530 has 2550 TBW endurance, Crucial P3 Plus costs 30% less, Samsung 990 Pro has best reading speeds - 7.450 MBps.
List of 2 TB SSD to buy in 2023
There is 133 SSD in our database. Links to reviewed models of storage with detailed characteristics listed in table below.
Best 2 TB SSD FAQ
The fastest NVMe solid state drive that uses PCI 4x4 standard is Samsung 990 Pro. It can reach speeds of 7450 Megabytes per second on sequential reads and 6900 on writes. The high MRSP is the only disadvantage of this SSD.
The 2.5" form factor is still popular enough, and manufacturers offer to the user: WD Blue 3d nand, Crucial BX500, Samsung 870 QVO and Team Group T-Force Vulcan models, working on the SATA 3 expansion. They have good prices, but the speeds are limited to 6 Gigabit per second.
According to the average photo size of today's smartphones, 2 terabytes is enough to store more than 220k photos, 450k documents, 415 films encoded in DVD format (4.7 GB each) or GTA V installed 28 times in a row.
The best portable SSDs to buy in 2023 are: SanDisk Pro-G40, SanDisk Extreme Pro, Samsung T7 and Sabrent Rocket XTRM-Q. Almost all support Thunderbold 3 and USB 3.2 Gen 2x2, which provide incredible writing speeds up to 40 Gbps. So, go ahead and bring on anyone you want, they all are pretty good but have pros and cons from model to model.