Best PCIe 4.0 SSD Drive
Posted on January 25, 2023 by Raymond Chen
Almost all modern PC motherboards and laptops have an M.2 slot for PCI-e 4.0 solid state drive. Read on to learn best storage for daily usage on your system.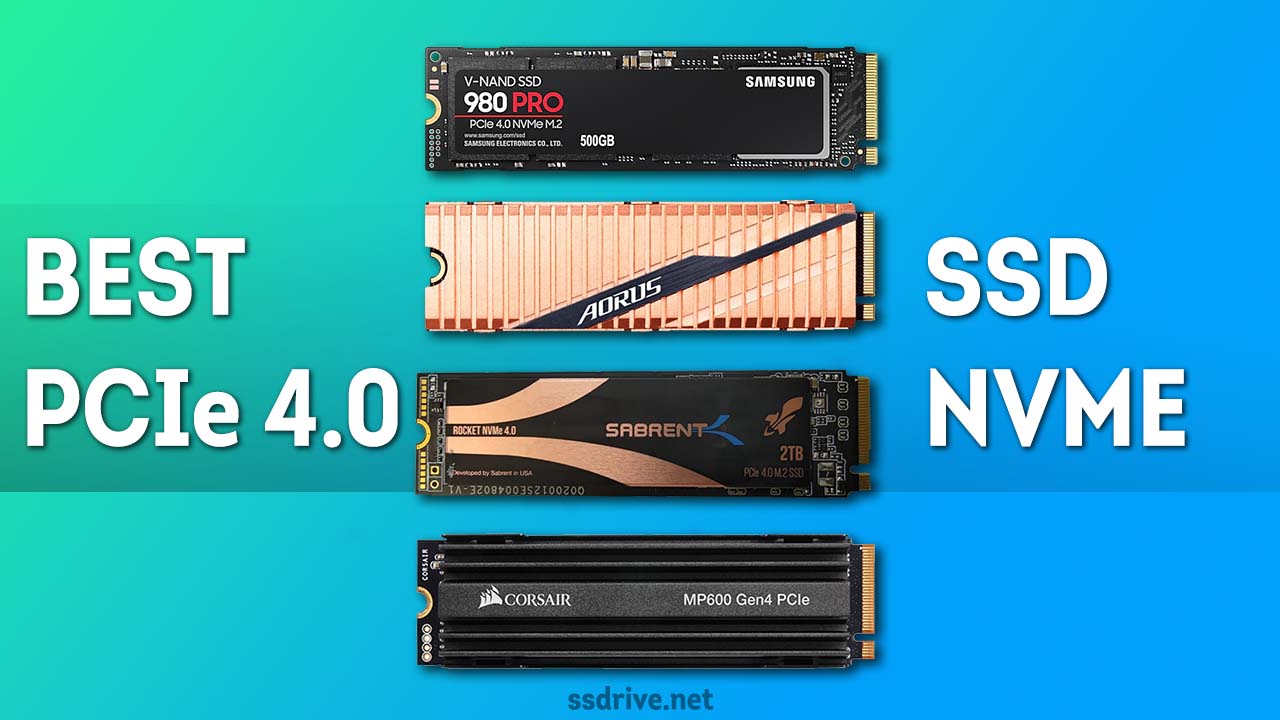 To use all the benefits of PCIe 4.0 you must be sure that your chipset is compatible. If you don't know what is installed inside your laptop or PC, check it via Aida64 or Everest for Windows or Linux OS, for MacOS choose Apple menu > About This Mac. Save the motherboard and CPU name, and then check the capability of both on the manufacturers side.
Now, when you know that your system is able to run SSD on full write and read speeds, it's time to choose storage. The market has an incredible count of new brands, not well known, but with good prices. The most important part of solid state drives is memory. According to its type the TBW (Total Bytes Written) will be more or less lasting. All modern SSD have a lifetime cycle, which equals to terabytes written on the storage. The best memory type is SLC, but the price is too big for consumers. Second and almost the same endurance is MLC. TLC memory is now installed on almost every NVME M.2 SSD and has a good balance of TBW, speed and price. The QLC (Quad-Level Cell) is the cheapest memory with a slightly slower writing and reading speeds and endurance, but the price will be 4 times lower in comparison with SLC, and two times with MLC.
The writing speed is essential for the end consumers. That's why most manufacturers fight for these measure indicators. But there is a little trick that can cheat benchmarks: DRAM memory installed on an SSD. Additional scheme soldered to storage and assigned to buffer. When the DRAM buffer is full, the speed will drop significantly. That's why read a detailed review of the product before buying, to know what's installed inside your solid state drive.
List of PCIe 4.0 SSD to buy in 2023
There is 258 SSD in our database. Links to reviewed models of storage with detailed characteristics listed in table below.
Best PCIe 4.0 SSD FAQ
The PCIe 4.0 storage can run on motherboards that didn't support PCIe 4.0 high-speed serial computer expansion bus standard. The slot pins are exactly the same, but M.2 bus have only 4 lines and max speed will be limited to 4 Gbps. This makes your upgrade useless, until your chipset and CPU will be upgraded to Gen 4.
But, notwithstanding that PCIe 4.0 was announced in late 2011, the first system that can run new storage generation starts in the early 2019. Full support of this technology is provided on AMD Ryzen 3rd+ Gen (3000, 5000) and Intel 11th+ Gen CPUs, that can be installed to motherboards with B550, X570 for AMD and Z490, Z690 and Z590 for Intel chipsets.
The PS5 supports M.2 (NVMe) PCIe 4.0 SSD with Gen 4x4 interface. The sizes that can be installed to the game console are: 22110, 2230, 2260, 2242 and 2280. Max storage expansion size is four terabytes. The solid state drives that can't reach a reading speed of 5500 Mbps are not supported. Don't forget, that big heatsink can't be installed inside the console, so stay away from SSD with preinstalled high radiators.