Solidigm P44 Pro 1Tb NVMe tech specifications
Posted on December 14, 2022 by Raymond Chen
What memory type installed in P44 Pro (1Tb) produced by Solidigm and another details explore on our page.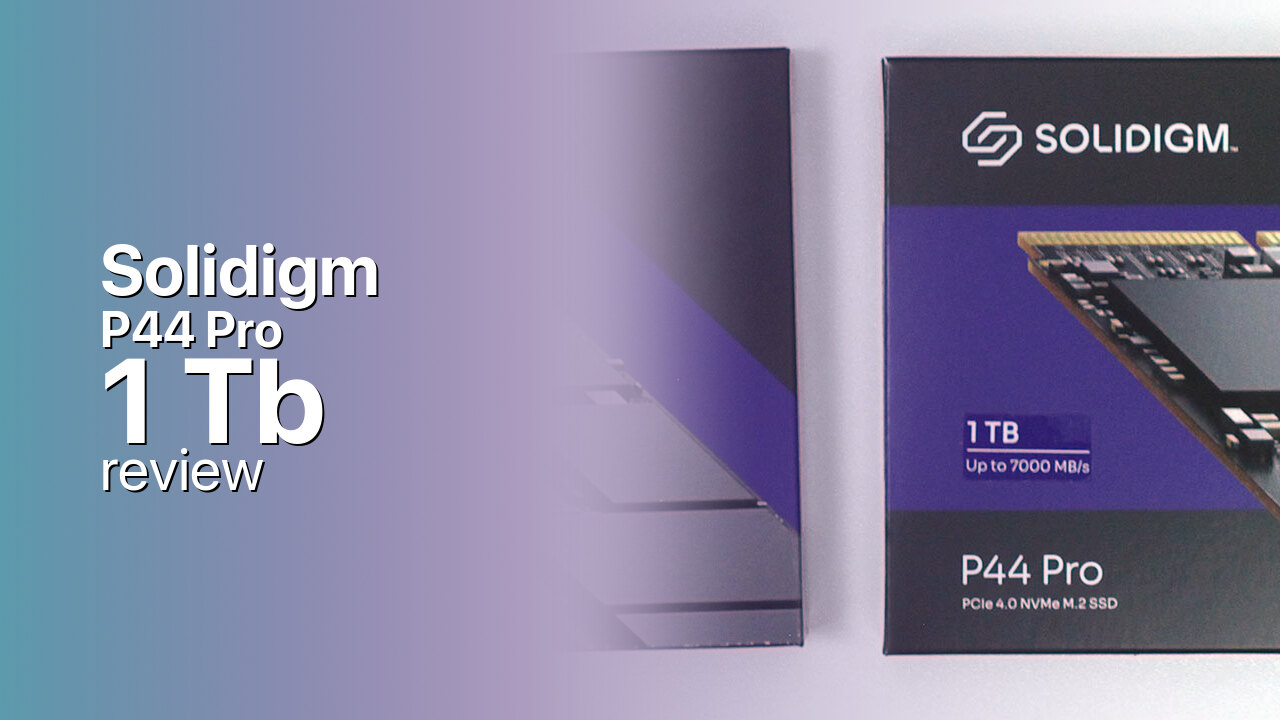 P44 Pro (1Tb) produced by Solidigm works on SK Hynix ACNS075. The NVMe write a data location map on DRAM SK Hynix LPDDR4 to open a files without delays. The P44 Pro comes equipped with SK Hynix 3D TLC flash memory. Solidigm P44 Pro also available in 512 Gb and 2 Tb capacities.
Performance and benchmarks
Solidigm P44 Pro works on PCIe M.2 4.0 x 4 bus with write speeds equals to 6500 Mbps, and maximum read speeds 7000 Mbps. P44 Pro has input/output performance 1300000 on writing and 1400000 on reading operations.
Endurance and warranty
Manufacturer give 5 years warranty period limited by endurance 1200 TBW.
Specs
| | |
| --- | --- |
| Category | Value |
| Capacity | 1 Tb |
| Interface | M.2 4.0 x 4 |
| Controller | SK Hynix ACNS075 |
| Memory type | SK Hynix 3D TLC |
| DRAM | SK Hynix LPDDR4 |
| Read speed (Mb/s) | 7000 |
| Write speed (Mb/s) | 6500 |
| Read IOPS | 1400000 |
| Write IOPS | 1300000 |
| Endurance (TBW) | 1200 |
| MTBF (million hours) | n/a |
| Warranty (years) | 5 |
Conclusion
Solidigm P44 Pro 1Tb support PCIe Gen4 that is twice faster than previous bus standard. The maximum write speed is 6500 Mbps, that is faster than has most of rivals. The SSD has endurance 1200 TBW, that is quite well in comparison with competitors. Weighing all these factors, our editor strongly advise to purchase Solidigm P44 Pro 1Tb for your PC.
+ Pros
Excellent writing speed
PCIe 4.0
Capacity
Endurance
Buy this or similar SSD:
Video Review
Windows RAID is trash! P44 Pro NVMe SSD Review
FAQ
The Solidigm P44 Pro has SK Hynix LPDDR4. DRAM in their controller help to increase I/O performance and endurance.
The Solidigm P44 Pro due to the low density of memory chips able to last without extra heat sinks. Some motherboards already has additional cooling below and above the SSD to enhance performance during times of high loads.
The Solidigm P44 Pro 1Tb has maximum write speed 6500 Mb per second, sequential read speed 7000 Mb/s. SSD run on SK Hynix ACNS075 controller and M.2 4.0 x 4 interface standard. The NAND flash memory type is SK Hynix 3D TLC.