Best 4 TB SSD
Posted on March 05, 2023 by Raymond Chen
Along with the development of storage technologies the price per terabyte of SSD began to decline. The time has come when the old spinning HDD has become archaic. Best 4 tb solid state storage solutions, read below.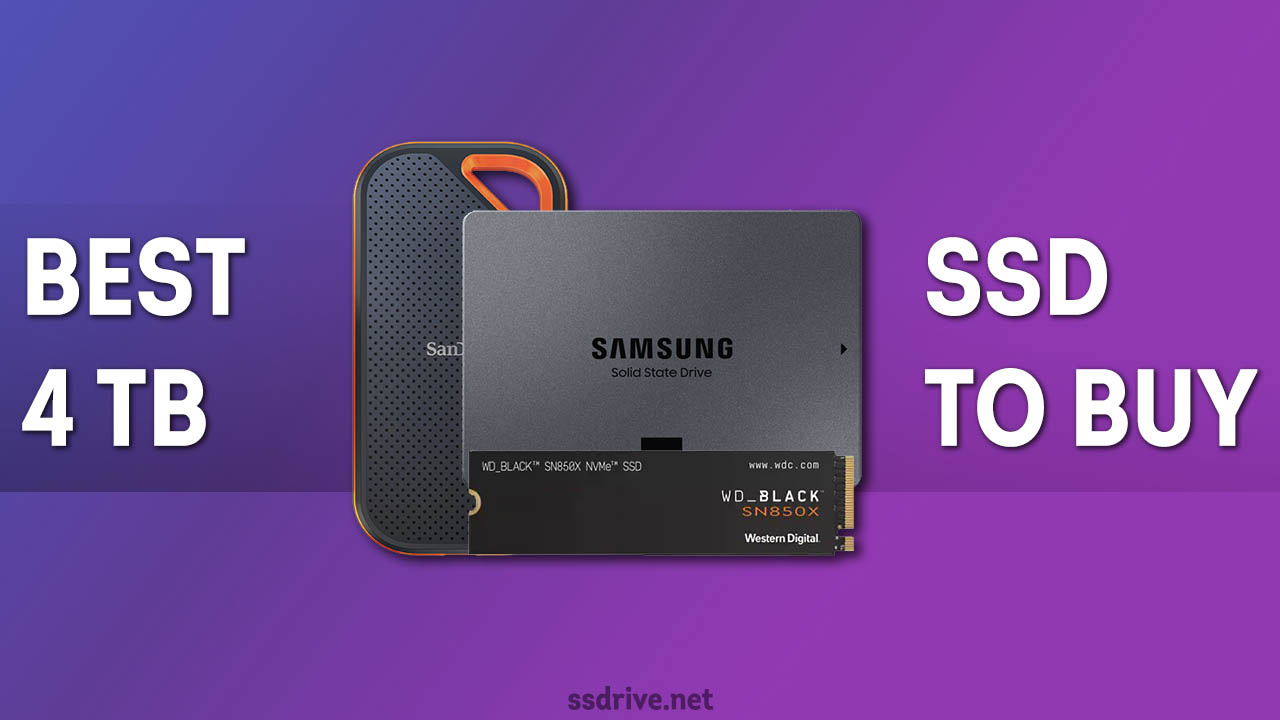 New consumer-grade SSD can be as big as hard drives, up to 8 TB and even more for server solutions (100 TB ExaDrive). It's a popular choice of people for video and photo editing or other operations that require fast reading or copying. Also 4TB is the maximum supported capacity by PS5.
The average price of 4 Tb storage is between $250-500 at the moment, depending on type of PCIe and connection. Cheapest one is the 2.5" SATA SSD, but also the slowest one. For example, the budget Samsung 870 Evo max sequential read / write speed is 530 Mbps. That's enough for office usage, but it's ten times slower than WD Black SN850X (7300 Mbps reading / 6600 Mbps writing).
Before purchasing check the available for your system connection method. The Playstation 5 requires NVMe PCI-e 4.0 SSD, working on speeds more than 5500 Mbps, so you can't install the SATA or slow PCIe 3.0 storage here. Also, if you have enough space try to buy Solid State Drives with heatsink, because of high memory density they stay pretty hot when working and in idle.
List of 4 TB SSD to buy in 2023
There is 33 SSD in our database. Links to reviewed models of storage with detailed characteristics listed in table below.
Best 4 TB SSD FAQ
High capacity 4 TB SSD storage has a great resource and is designed for continuous time operation. The Total Bytes Written of the cheapest one is up to 1000 TBW, that is excellent endurance for daily usage. Also they have marvelous writing speeds, usually limited by interface.
The PS5 supports up to 4 terabytes of storage that can reach more than 5500 Mbps speed. Also SSD must support PCIe 4x4 expansion interface. Best solutions are WD SN850x, Corsair MP600 Pro and Seagate FireCuda 530.
There are many worthy external solid state drives with 4 terabytes capacity. Sandisk Extreme Portable and Samsung SSD T7 are most often chosen for low price, great warranty and USB 3.2 Gen 2 interface. But you can make your own external SSD from enclosure and internal storage.