Top PCIe 3.0 SSD Drives
Posted on January 29, 2023 by Raymond Chen
The most popular storage technology on the market for now is PCIe 3rd Gen solid state drives. Next, let's figure out how to choose the right one.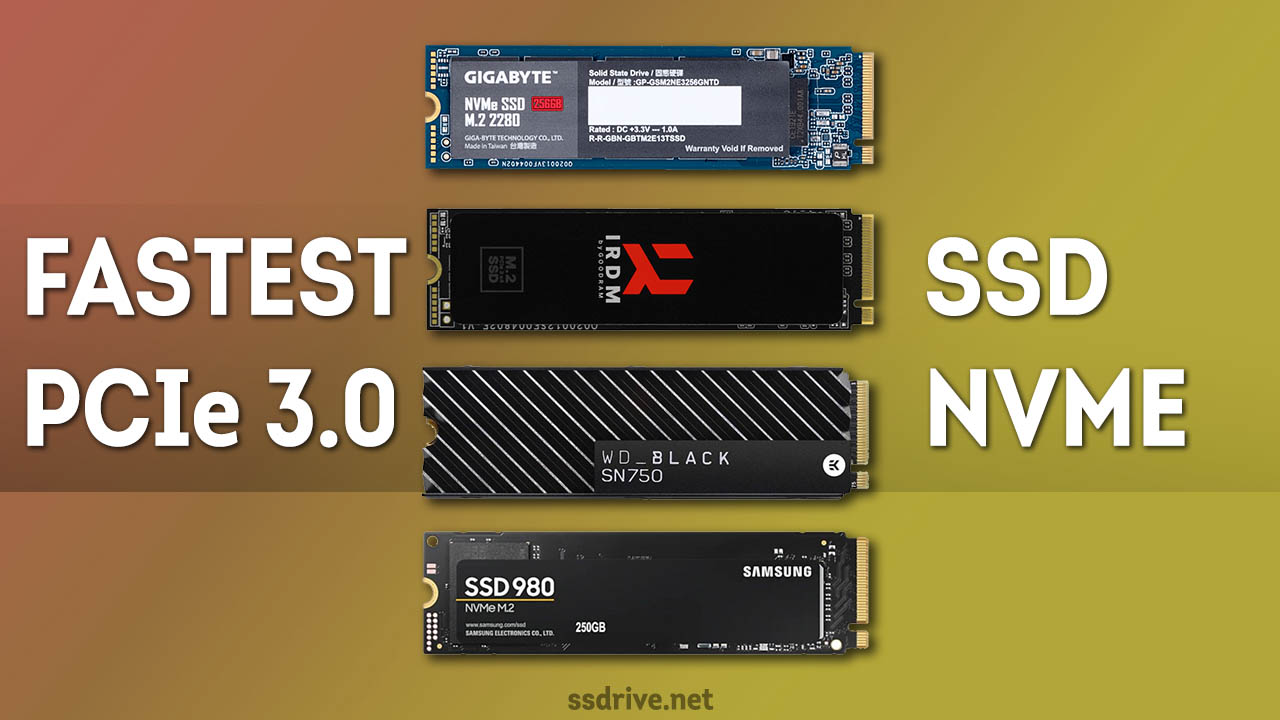 The PCIe (Peripheral Component Interconnect Express) SSD has become the industry standard for storage solutions now. Third generation NVMe Solid State Drives are a breakthrough in comparison with SATA SSD, that are usually 2-4 times faster as opposed to fastest SATA solutions.
If you want to upgrade your PC or laptop storage to PCIe 3.0 NVMe, check compatibility first. New bus standard began appearing from 2011 with the Z68 motherboard. Older systems do not support this type of SSD, and even don't have an M.2 slot. Also we strongly recommend checking PCIe 4.0 and PCIe 5.0 standards SSD. If your system has a newer generation of bus, you can take advantage of faster storage instead. But the 3rd generation is substantially less expensive and you can use the PCIe 3.0 SSD in the 4.0 slot without worries.
To find the best PCIe 3.0 SSD, you need to ask yourself: what do you want from it? The best budget storage now is WD Blue, Adata XPG, Kingston and Crucial P3. If you want maximum performance - Corsair MP series and Sabrent Rocket are the leaders. Most reliable solid state drives are Intel with TLC memory and Samsung Pro. You can find that most manufacturers use exactly the same memory and controller, so the difference with these brands is label, box and firmware.
List of PCIe 3.0 SSD to buy in 2023
There is 335 SSD in our database. Links to reviewed models of storage with detailed characteristics listed in table below.
Best PCIe 3.0 SSD FAQ
The PCIe 3.0, 4.0 and 5.0 slots are interchangeable. That means full support of 3rd Gen SSD on 4th Gen slots and vice versa. The only problem is that 4th gen will be limited to 3rd generation max speed. But when you install third generation storage to the PCIe 4.0 slot, there will be no restrictions.
Theoretically, 3500 MB/s max for PCIe 3.0 x4 NVMe SSD. But that doesn't mean your storage reaches a limit. Most 3rd Gen SSD have average speed 2000-3200 Mb/s. The exact write and read speeds tested by our site SSD are available in the table on this page.
The speed of sequential write or read for NVMe SSD running on PCIe 3.0 bus is 4-6 times faster. So the productivity gains are the highest. The only benefits to using SATA now is the lack of finance.